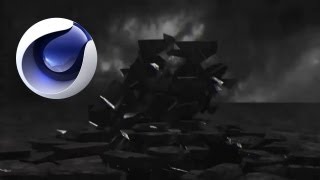 In this VideoFort tutorial, Don shows us how to fracture holes using Element 3D. Techniques covered include isolating a section of a plane, extruding objects, and breaking objects apart. If you're new to working with particles, Don also touches on this subject and provides a basic understanding on how to manipulate them. The workflow between C4D and Element 3D/After Effects is also covered.
Used together, these techniques create an effect perfect for breaking pieces off of a larger object. Some uses might include logo stings, ballistic hits, explosions, and earthquakes, to name a few. Employ this method on your next production to enhance the reality of a scene of destruction!
VideoFort: The first ever Royalty Free Stock Footage Library to offer Unlimited Downloads of all HD Video Clips.
VideoFort empowers creative freedom by giving film and video makers access to one of the best stock footage resources on the planet. VideoFort is the first all HD subscription-based stock footage provider to offer its members unlimited access to some of the world's most exclusive content. In addition to high-quality stock footage, VideoFort offers free VFX templates, free filmmaking tutorials, and a creative forum where video producers can collaborate and interact.
VideoFort footage has been used in Hollywood Movies, Award Winning TV Shows, Broadcast TV Commercials, and Online Videos. Customers range from amateur videographers to professional YouTubers and world-renowned directors.