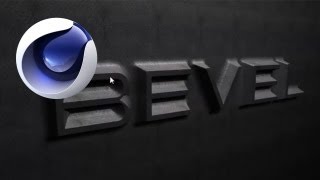 VideoFort Don is back with this tutorial on how to add a professional looking bevel to text or logos in Cinema 4D. This particular tutorial will teach you how to create the look that your text has been punched out of a piece of sheet metal. Some techniques covered include text splines, letter spacing (kerning), and using the NURBS tools to create 3D text. Don also demonstrates how to use the 'Chamfer' tool to create rounded edges, apply textures to objects, and create a seamless look between 3D text and a background plane.
Don will teach you how create smooth seams between your text and background layer in a flash. A perfect compliment for your next text-heavy or logo animation project that you can complete in mere minutes!
For more free vfx tutorials please visit http://www.VideoFort.com. VideoFort: The first ever Royalty Free Stock Footage Library to offer Unlimited Downloads of all HD Video Clips.
VideoFort empowers creative freedom by giving film and video makers access to one of the best stock footage resources on the planet. VideoFort is the first all HD subscription-based stock footage provider to offer its members unlimited access to some of the world's most exclusive content. In addition to high-quality stock footage, VideoFort offers free VFX templates, free filmmaking tutorials, and a creative forum where video producers can collaborate and interact.
VideoFort footage has been used in Hollywood Movies, Award Winning TV Shows, Broadcast TV Commercials, and Online Videos. Customers range from amateur videographers to professional YouTubers and world-renowned directors.